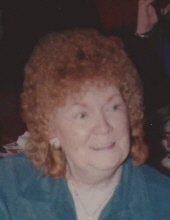 Obituary for Barbara J. Black
Barbara J. Black, 82, of Chatsworth, passed away at 8:55 pm on Friday, May 17, 2019 at Piper City Rehab and Living Center in Piper City.
Cremation rites will be accorded and private family inurnment will take place at a later date in Chatsworth Cemetery. Memorial contributions in her name may be made to a charity of the donors choice. Calvert & Martin Funeral home in Chatsworth is handling the arrangements.
Barbara was born in Pontiac, IL on November 19,1936 a daughter of Erney C. and Grace L. (Nance) Runyon, she married Philip A. Black on February 18, 1978, he preceded her in death on May 2, 1996. Surviving are five brothers: Donald (Shirley) Runyon of Chatsworth, Larry Runyon of Chatsworth, Erney (Diane) Runyon of Heyworth, Randy (Terri) Runyon of Cabot, AR, Richard (Donna) Runyon of Chatsworth; two sisters: June Arnold of Paxton, Mary Hanshew of Chatsworth; two step children: Philip (Vicki) Black Jr of Jacksonville, IL, Cassandra (Dennis) Krippel of Pontiac; five step grandchildren, one step great grandchild. Barbara was preceded in death by her parents, Husband Philip, one brother Tom Runyon and one sister Sandy Garrett.