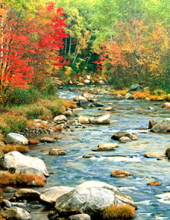 Obituary for Constance Susan Velpel
Washburn:
Constance Susan Velpel, 61, of Washburn. Her long battle with cancer finally took its' toll and she passed away Wednesday January 2, 2019, 2:21 pm at the OSF Richard L. Owens Hospice Home, Peoria.
A Celebration of Life Service will start at 2:00 pm Saturday January 12, 2019 at Calvert & Johnson Memorial Home, Washburn.
Inurnment will be at a later date at Fort Dever Cemetery, Washburn.
In lieu of flowers memorials may be made to the Illinois Cancer Center, Peoria.
Connie was born April 11, 1957 in Peoria, IL to Edward and Ginny (McClure) Velpel. She married Paul Dennis on December 26, 2005 in Germantown Hills, Illinois. He survives.
Also surviving are her sister, Carol (Steve) Wrigley, of Peoria. Carol & Steve's children, David (Melisa) Wrigley, of East Peoria, Jonathan (Kim) Wrigley, of Peoria, Debbie (Greg) Bailey, of Washington, and Becky Weber, of Illinois, her great nieces and nephews, Kyle, Joshua, Justin, and Ashley.
Connie graduated from Bradley University in 1981 with a major in photography and a minor in art.
Connie worked at her parents business, McClure Manufacturing for many years until her fathers' retirement and selling of the business. She later was employed at Snyder Village, Metamora.
She loved to make jewelry, rock hunting, clay class, metal and ceramics, being outdoors and most of all her "Furry Friends". She was always happy and ready to help out.
She and Paul were both members of the Peoria Geological Society, where they meet. "We found our love thru the love of rocks".
Previous Events
Service
Calvert & Johnson Memorial Homes - Washburn Chapel
201 N. Jefferson
Washburn, IL 61570