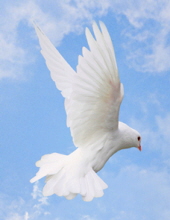 Obituary for Evelyn "Peg" Schumacher
Evelyn M. "Peg" Schumacher, 87, of La Rose, passed away Tuesday July 30, 2019, 1:10 PM at Heartland Health Care Center, Henry.
Cremation rites have been accorded. A private family service will be held at a later date. Memorials may be directed to Trinity Lutheran Church, La Rose or the Washburn American Legion.
Calvert & Johnson Memorial Home, Washburn is in charge of arrangements.
Peg was born January 4, 1932 in Henry, IL to Edward and Inez (Clarence) Hall. She married Dale A. Schumacher on August 23, 1950 in La Rose, IL. He preceded her in death on February 1, 2013.
Surviving are her three sons, James (Terri) Schumacher, of Metamora, Joe (Beth) Schumacher and Jon Schumacher, both of Washburn, ten grandchildren, and twenty one great-grandchildren.
Her parents, two brothers and one sister and two great-grandchildren preceded her in death.
Peg and her husband owned and operated Schumacher Trucking from 1953 to 1999. She was a member of Trinity Lutheran Church, La Rose and the Mid-West Truckers Association for over 50 years and the Washburn American Legion Auxiliary.
She enjoyed doing crossword puzzles, her dog and spending time with family.