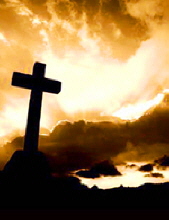 Obituary for Janet C. Kuhn
HENRY- Janet Carol Kuhn, 83, of Henry passed away on Monday December 31, 2018 at Heartland Health Care Center in Henry.

A private graveside service was held in Prospect Cemetery in Dunlap. Calvert & Johnson Memorial Homes in Henry was in charge of arrangements.

Janet was born on December 7, 1935 in Peoria to John C. and Mary Schroeder Kuhn.

Surviving are her step-brother, William Cutter, of Henry; and her 2 nieces Pamela Koschnitzke, of Sherrils Fords, SC, and Rhonda Cutter, of Conover, NC.

She was preceded in death by her parents and her step-mother, Grayce Kuhn.
Janet was a member of the Henry Christian Church, Grange, and Royal Neighbors. She frequently enjoyed time at the Henry Senior Nutrition Site . She loved to go shopping in the community van and she was blessed with many caring and loving friends and neighbors.

When at Heartland Care Center she always enjoyed participating in a variety of activities. Janet also had a real heart for all her pets.
In lieu of flowers memorials may be given to The A.R.K. Humane Society, Lacon, IL or The Henry Senior Nutrition Site, Henry, IL.