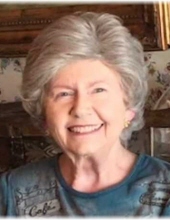 Obituary for Jari Lynn Oncken
Jari Lynn Oncken, 75, of Minonk, IL passed away at 4:15 a.m. Sunday, August 4, 2019 at Heritage Health, Minonk.
Funeral services will be at 11 a.m. Wednesday at Calvert-Johnson & Froelich Memorial Home, Minonk with Pastor Richard Reed officiating. Burial will follow at Minonk Township Cemetery. Visitation will be 9 to 10:45 a.m. on Wednesday at the memorial home. Memorials may be made to the Minonk Baptist Church.
Jari Lynn was born August 16, 1943 in Bloomington, IL the daughter of Henry A. and Helen Meils Oncken.
Surviving is her brother John Oncken of Springfield; her Aunt Doris Hershbarger; and several cousins.
Jari Lynn graduated from Minonk-Dana-Rutland High School in 1961 and from Illinois State University in 1965 with a B.S. in education with a vocal music major. She taught music in the Elmwood schools and in the junior and senior high schools in Paxton.
She was a member of the Minonk Baptist Church where she was the church historian writing monthly articles for her church's newsletter. She was also a member of the Alpha Beta Chapter of Delta Kapa Gamma Society International, a society of women educators, and the Daughters of the American Revolution. Throughout the years Jari Lynn sang and played the organ for many weddings and funerals. She loved researching family, Minonk, and the Baptist Church history.