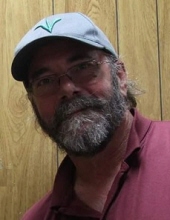 Obituary for Michael G Cross
EAST PEORIA- Michael G. Cross, 60, of East Peoria formerly of Emden passed away on Thursday, October 3, 2019 at Unity Point Health Methodist in Peoria, IL.

Michael was born on December 22, 1958 in Lincoln, IL the son of Gene and Wanda (Doolin) Cross.

Michael is survived by his parents; his sisters, Karen Ruder of Morton, IL; and Linda (Quint) Harnacke of New Holland, IL. Additionally, he is survived by his companion, Sandy Marter of East Peoria, IL.
Michael was preceded in death by his brother, Brian.

Michael was a member of St. Peter Lutheran Church in Emden, IL. He also enjoyed farming with his good friends, Dale and Sarah Lessen.

Services for Michael will be held at 10:00am on Tuesday, October 8, 2019 at Fricke-Calvert-Schrader Funeral Home, Lincoln. Visitation will take place one hour prior to the service (9:00-10:00am) also at the funeral home. Burial will follow the services at Hartsburg Union Cemetery in Hartsburg. Memorial donations may be made in Michael's name to his family.