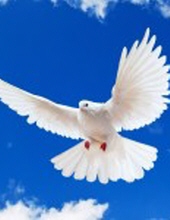 Obituary for Pamela Kaye "Pam" Clark
Pamela Kaye "Pam" Clark age 74 of Bloomington, IL passed away 1:45 PM on Saturday, March 9, 2019 at OSF St. Joseph Medical Center, Bloomington, IL. Her graveside service will be 2:00 PM Thursday, March 14, 2018, at Park Hill Cemetery, Bloomington, IL. Rev. Steve Evans will be officiating. There will be no visitation Memorials may be made to the Human Society of Central Illinois.

Pam was born July 17, 1944 in Bloomington, IL the daughter of James Cromwell and Nell R. Paseka Clark.

Surviving are her 3 sisters, Carolyn Sue (Woodrow) Jones, Lincoln, IL, Rita Marie Clark, Corpus Christi, TX and Nancy Dawn (Joe) Wilson, Robstown,Texas.

Pam is preceded in death by her parents.

Pam was a member of the Bloomington-Normal Ski Club. She had worked as a Psychiatric Assistant and Legal Secretary.