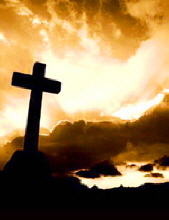 Obituary for Peggy Dobey
MIDDLETOWN- Peggy Dobey, 88, of Middletown passed away on Sunday, March 3, 2019 at Abraham Lincoln Memorial Hospital in Lincoln.
Peggy was born on August 7, 1930 in Lincoln, IL the daughter of Robert S. and Louise Marie (Brinkmeyer) Whiteman. She married William E. Dobey on August 7, 1950. He preceded her in death on February 28, 1975.
Peggy is survived by her daughters, Cheryl (Gary) Jurgens, and Myra Dobey; her brother, Robert (Martha) Whiteman; her grandchildren, Caleb (Carly) Jurgens, and Kelsey (Colton Gordon) Jurgens; her great-grandchildren, Sonny Gordon, and Waylon Gordon. Additionally, Peggy is survived by her numerous nieces and nephews; and her beloved four legged friend, Opie.
She was preceded in death by her parents; her husband; her sister, Gloria; her brother, Joseph; and one infant daughter.
Peggy was a member and elder of Middletown Presbyterian Church. She graduated from Middletown High School in 1948. She enjoyed gardening and spending time outside. Above all else, Peggy loved spending time with her family; especially her grandchildren, and great-grandchildren.
Services for Peggy will be held at 11:00a.m. on Wednesday, March 6, 2019 at Fricke-Calvert-Schrader Funeral Home, Lincoln. Visitation will take place one hour prior to the service (10:00-11:00a.m.) Burial will follow the services at Irish Grove Cemetery in Middletown, IL. In lieu of flowers, memorial donations may be made in Peggy's name to Middletown Presbyterian Church or Middletown Rescue Squad. Per Peggy's request, please come to her service comfortable; and wear casual attire.