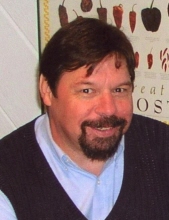 Obituary for Thomas D Crawford
On Thursday, November 29, Thomas D. Crawford, loving husband and father, passed away at age 71.

Tom was born July 1, 1947 in St. Louis, Missouri, the son of William L. and Norma R. Crawford.

He served in the U.S. Air Force from 1965 to 1969. Tom initially pursued the arts, graduating from Webster University in 1975 with a design degree, then attending Illinois State University in Bloomington before starting a career in Data Processing at State Farm Insurance.

On August 7, 2002 he married Mary Kay Rodak in St. John, U.S. Virgin Islands. Tom is remembered with love by his cherished wife, daughters Jennifer Crawford and Jessica (Bryan)
Nussbaum and their mother Fran, grandchildren Emma, Sarah, Abraham and Luna, sister Kitra (Carl) Cox, as well as many dear cousins and nieces.

He was preceded in death by his parents and brothers John K., John T., Sean D., and William L. Crawford.

Tom was an avid bicyclist, successfully completing rides across Iowa, Georgia and Missouri. He was a member of the Bloomington Normal Ski and Social Club, helping connect members by running the website and monthly newsletter.

He had a passion for art and technology and was a devotee of Apple products. Tom shared his knowledge, teaching at Lincoln College and founding local computer groups.

Visitation will be from 1 p.m to 3 p.m. Wednesday, Dec. 5 at Calvert & Metzler in Bloomington, with a memorial service following. Cremation has been accorded.

Memorials may be made to the American Heart Association or a charity of the donor's choice.